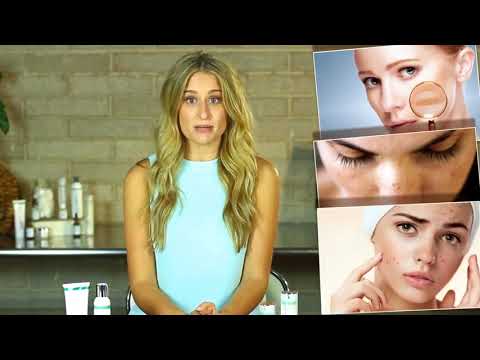 Revolutionizing
Cosmetic Dermatology
Discover Solvaderm's Professional Strength Products For Healthier And More Beautiful Skin.
Solvaderm Skin Correcting System (PM) is a 4-step skin care system for women to use at night. While you sleep, these products work hard to reverse the effects of aging on your skin, such as blemishes, sun spots, wrinkles and acne. It also makes the skin look younger, fresher and clearer than before.
Usage
Maximum results are the reason why you want to apply this PM system just like this:
Step 1 – Rejuvoderm is applied first because it is essential to cleanse your skin with a reliable and efficient formula. Apply over wet skin and use lukewarm water to rinse it.
Step 2 – Maxatone is your choice for toning. Make sure you have a cotton ball or pad and apply it after cleansing once your skin is dry.
Step 3 – Juvabrite will brighten your complexion. The ideal way to use it is to use gentle movements to massage it throughout your face.
Step 4 – Suvoderm is ideal for rejuvenation. You do not need a lot of this product for it to be effective. Grab a thin amount and evenly cover your face while making sure to thoroughly massage it in.
Ingredients
Rejuvoderm

Salicylic Acid. If you are into chemistry, you might know what a beta-hydroxy acid is. But even if you don't, it is just important to remember that it can help to eliminate damaged and dying cells while lifting young skin cells to outer layers. This supports skin renewal process and removes dark spots and other discoloration.
Lactic Acid. Unlike the previous, this is an AHA, which is alpha-hydroxy acid. It can, however, also help to purify your skin and accelerate renewal.
Glycolic Acid. It helps to exfoliate your skin and purify your pores. It has pretty much similar effects like lactic acid since it is also an AHA.
Lavender (Lavandula Angustifolia) Oil. A natural compound that helps to promote a tone of the skin, as well as its balance. It is included because it supports absorption of AHA and BHA added to this product, which speeds up regeneration.

Maxatone

Hamamelis Virginiana (Witch Hazel) Extract. It has astringent characteristics and can promote toning of the skin. The ingredient also assists in tightening your pores and gives your skin a moisture boost it probably needed.
Achillea Millefolium Extract. The formula takes advantage of the toning and antibacterial traits of this product. It can help to enhance the smoothness and clarity of the skin.
Hyaluronic Acid. It is crucial for moisture retention. In other words, it can help to keep your skin hydrated for hours which promotes dealing with wrinkles and other aging effects.
Symphytum Officinale Leaf Extract. A herbal-based ingredient that has its benefits to thank its active compound allantoin. It promotes skin regeneration and renewal and shortens the time to deal with acne marks.
Equisetum Arvense Extract. If you are dealing with saggy skin, this is the compound you need. Additionally, it has a soothing effect that promotes optimal skin tone.
Calendula Officinalis Flower Extract. It is a soothing compound that can play a vital role in calming skin suffering from irritation. The result is that it makes the skin glowing and radiant.
Glycyrrhiza Glabra (Licorice) Root Extract. It can help to deal with problems related to discoloration and hyperpigmentation. In essence, it can promote optimal skin tone and soothe your skin.
Citrus Medica Limonum (Lemon) Peel Extract. Vitamin C is the crucial micronutrient of this component as it can help in protecting your skin against oxidative damage and also assist in purifying it.
Arctium Majus Root Extract. The compound works on regulating oil production and balance. The fatty acids that the ingredient contains help to accelerate recovery from blemishes and other imperfections.
Salvia Officinalis (Sage) Leaf Extract. If you are wondering which ingredient can assist in balancing skin oils, this one can. It also has the ability to stimulate blood circulation in the applied area.
Lavandula Angustifolia (Lavender) Extract. The ingredient that secures a hydration boost and works on freeing your skin from blemishes.

Juvabrite

Seaweed Extract. We are starting with an ingredient that is predominantly a moisturizer, but it can also help in delivering certain nutrients that support the renewal process of your skin.
Hyaluronic Acid. While other compounds secure a hydration boost, hyaluronic acid works on retaining that moisture and keeping it in your skin for hours.
Saxifraga Sarmentosa Extract. The formula contains antiseptic characteristics that can help to deal with dark spots since it has astringent traits. Together, these can promote revitalization and radiance of the skin.
Vitis Vinifera (Grape) Fruit Extract. Grapes contain incredible antioxidant benefits for the skin, which is particularly important since it needs protection from UV rays and sun exposure.
Morus Bombycis Root Extract. A compound that can assist in neutralizing UV rays. Thanks to its protective properties, it can also assist in preventing oxidative damage caused by free radicals.
Malva Sylvestris (Mallow) Extract. You will be delighted to see the potential mallow has in brightening your complexion and fighting against inflammation. On top of that, it can boost hydration and help to restore optimal moisture levels.
Mentha Piperita (Peppermint) Extract. The component can support skin's response against inflammation and deliver immediate relief for visible aging signs. It also accelerates skin repair and healing.
Primula Veris (Primula) Extract. The ingredient that supports skin clarity and acts as a purifier. It also has a soothing effect on skin dealing with irritation.
Alchemilla Vulgaris (Lady's Mantle) Extract. A herbal-based ingredient that acts as a strong antioxidant and can help to protect the skin and make its surface glowing.
Veronica Officinalis (Speedwell Herb) Extract. The compound that accelerates recovery of your skin from damage and distress. It promotes bright complexion and helps with a youthful appearance.
Melissa Officinalis (Balm Mint) Extract. This component is incredibly efficient in soothing your skin, as well as purifying it and reversing the irritation signs before they evolve into noticeable skin damage.
Achillea millefollium (Yarrow) Extract. An ingredient known as a purifier and a toner.

Suvoderm

Niacinamide. You might know this ingredient as vitamin B3. It is actually an important nutrient that can promote skin healing and help to deal with discoloration. Its antioxidant properties are important as they can promote a bright tone of the skin while giving it a boost of energy.
Saccharomyces/Copper Ferment (Cu Complex). The component that boosts copper levels in your skin. Thanks to this, it promotes healing and recovery if you are suffering from inflammation or any form of skin damage.
Vitamin E. Another vitamin added to the formula with the purpose of protecting your skin from oxidative damage. It can also boost hydration and keep optimized levels of moisture.
Hyaluronic Acid. It promotes moisture and plumpness while ensuring accelerated healing and helping to fill wrinkles.
Thioctic Acid (Alpha Lipoic Acid). Another compound that works on boosting moisture. It helps that it is soluble in both water and fat, which improves its absorption.
Avocado (Persea Gratissima) Oil. Can help to sooth the skin that is inflamed and it assists in delivering essential fatty acids which promote damage healing and repair.
Soybean (Glycine Soja) Oil. A compound that helps to calm the skin that is irritated. It also contains fatty acids that further support skin recovery.
Carnitine. An interesting addition as it does act as a moisturizer, but it also works on protecting the barrier of your skin.
Retinol. The boost of vitamin A will mean a lot for your skin as it can promote regeneration and renewal while stimulating skin free from blemishes. It also promotes radiance and helps to deal with damaged and dead skin cells.
Sage (Salvia Officinalis) Extract. The compound that can have a positive effect on boosting microcirculation in the area it is applied to. It also has anti-inflammatory and antioxidant properties and promotes skin tone that is bright and flawless.
Vitis Vinifera (Grape) Seed Oil. The component can promote the complexion of the skin and make it radiant. Furthermore, it helps to protect the skin against oxidative stress.
Coenzyme Q10 (Ubiquinone). It is a potential moisturizer and an antioxidant, implying that it has two ways of boosting your skin's health and appearance.
Benefits
If you are dealing with hyperpigmentation issues, this is the regimen you need to try.
The formulations have a soothing effect on the skin that is suffering from inflammation.
The system helps to enhance skin clarity.
The regimen purifies your skin and promotes renewal.
It is intended to be used overnight and it fits well with the Solvaderm's AM routine.
The FDA has not evaluated these statements and this product is not intended to cure or prevent any specific skin condition. Remember to read our labels and ingredient lists carefully and always follow the directions for application. If you have a history of skin allergies, a skin patch test is recommended before use. Avoid ingredients that are known to trigger an allergic reaction and discontinue use immediately should a reaction occur.